Tai Nam Market is highly talked about in a popular book titled "A Cook's Guide to Chicago: Where to Find Everything You Need and Lots of Things You Didn't Know You Did" by Marilyn Pocius. In the book, the author talks about her experience with Asian supermarkets. While she found a nearby Asian grocery store as being "unpromising", she had nothing but praises for Tai Nam Market. The author describes Tai Nam Market as "a very clean, very big supermarket with excellent produce and greens."She correctly comments that "This must be the place where a lot of restaurants shop."

Rebecca Wheeler, A Chicago Food Examiner, recently wrote an article for Examiner.com, a popular website, mentioning Tai Nam Market. In the Article, titled "Best ethnic markets and shops - far north side", she describes her list of the best ethnic markets. She talks highly of Tai Nam Market: "This is my go-to Vietnamese market when I am cooking anything Southeast Asian. They have a sizeable produce section and carry equipment basics like granite mortar and pestles. All the basics are here: coconut milk, fish sauce, chilies and lemongrass. They also carry excellent locally made tofu and wide rice noodles."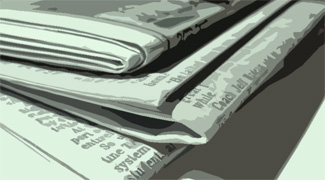 At yelp.com, a very popular review forum, happy customers have been posting positive reviews of Tai Nam Market. For instance, Jillianne in Chicago gives Tai Nam Market a 5 star rating and writes, "I am a regular here at Tai Nam. If you are Asian and live in the north side of Chicago, then you gotta pick up your basic staples here." Alexis in Chicago points out that Tai Nam Market is "a treasure trove of cheap dry goods." Gregory in Chicago gives Tai Nam Market a 5 star rating. Gregory notes the efficiency of our staff: "I have been behind an Asian family with two huge cartloads of food and I've gotten through check - out here FASTER than when I've been behind a dithering yuppie with TWO items at The Jewels or Treasure Island...go figure!"