Tai Nam Market has seen a large increase in Cambodian and Indonesian customers. There are two reasons for this: First, a number of grocery stores catering to the Cambodian and Indonesian customers have been closed recently. Second, customers nowadays are expecting a higher level of quality and service. Tai Nam Market offers the products that the smaller Cambodian and Indonesian grocery stores have, but with the neatness, efficiency, convenient parking and competitive prices of a modern supermarket.


Tai Nam Market is proud to announce the availability of an additional parking lot right behind Tai Nam Mall, on the south end. The additional lot was a necessity due to the growing volume of business. Customers who cannot find parking in the main lot, on the north end, could just take a right turn through the adjacent alley to get to the new parking lot.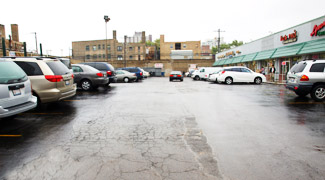 Customers to Tai Nam Market would notice the new digital screens in the aisles featuring product information designed to enhance the shopping experience. In the last few years, Tai Nam Market has undertaken major steps in increasing efficiency and lowering cost through new technology. This has meant more savings, more products, less waiting time at the check-out counters, and less hassle for our wholesale customers. Tai Nam Market was one of the first Asian markets in Chicago to adopt a high-tech labeling system, customized inventory software, and computer check-out counters. Today we are still leading the way as other Asian markets in the area are playing catch up.